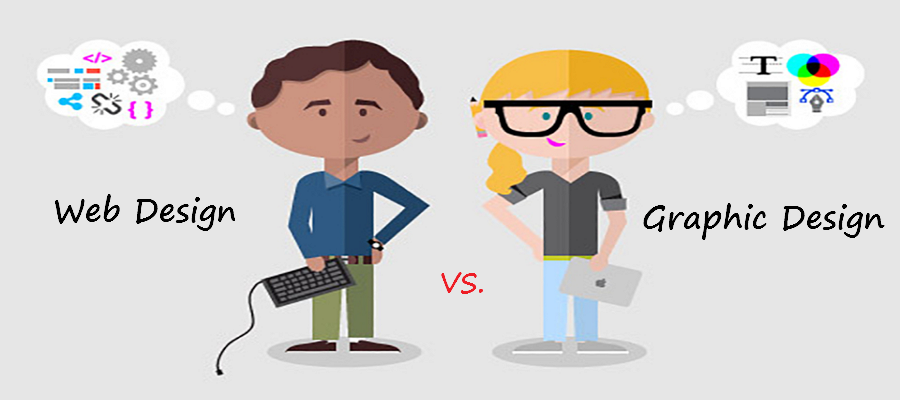 Web designer:
1. See the art as a way to leverage technology
2. Have a mutual interaction with their audience
3. More technical (i.e., coding and programming)
4. Apply an engineering approach to their designs
5. Must predict how a design will make its audience feel and react
6. Need to know how to design for versatile mediums (i.e, laptop, tablet, smartphone)
7. Can develop and enhance their work over time
8. Can catch the web design trend predictions
In a sentence, web designers are the person who can design and produce websites. They are professional designers, but also the development engineers of the static site. Their work covers many aspects. The introduction of web content, the placement of buttons, the combination of words, the application of color, the use of guidance, and so on. But that's far away to be a good web designer. Design tools in each step of the design process are different, they have a lot of tools need to master.
Required skills: JavaScript, Jquery, PHP, web application development, UI design
Web Design Tool: Mockplus – website prototyping tool,
Adobe Dreamweaver – website editing tool
Graphic designer:
1. Put the art first
2. Have a one-way relationship with their audience
3. More artistic (i.e., sketch with a pen and paper)
4. Emphasize visual theory in their designs
5. Must focus on how a design communicates a message to its audience
6. Need to know how each element of a design translates to print
7. Have one shot to get a design right once it's printed
To achieve the creation purpose, the graphic designers usually get focused on some professional skills. Such as font layout, visual art, page (page layout) and other aspects.
Required Skills: Adobe Creative Suite, typesetting, concept development, marketing material
Graphic Design Tool: Adobe Photoshop, Adobe Illustrator, CorelDRAW